About H2O Survival Swim School
Why Choose ISR training and Infant Survival Swim Lessons by H2O Survival School?
Your child will learn survival swimming skills from a well-trained and highly qualified Instructor using principles that have been researched, proven, and tested for more than 45 years.
Each certified ISR instructor completes a rigorous, 8-week in-water and academic training course and participates in a highly specialized annual recertification to maintain the highest level of safety and caliber of instruction.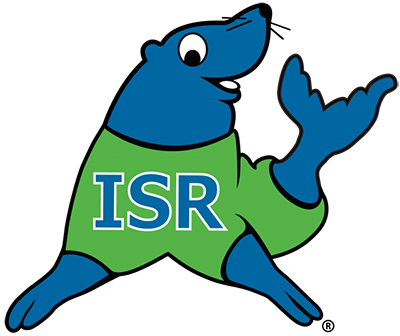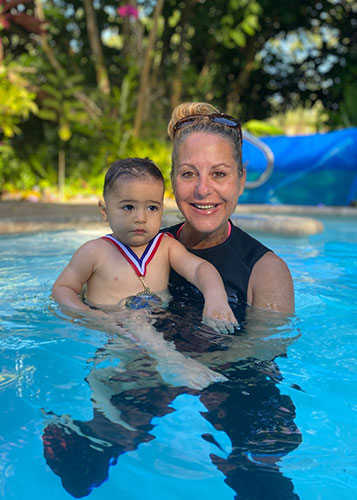 Angela Brown, Owner & Instructor
Licensed Physical Therapist passionate about creating 'aquatic problem solvers.' She equips young children and infants with the skills necessary for infant survival swim lessons, ensuring they feel safe and comfortable in and around the water in various circumstances. In December of 2021, she graduated from the Infant Safety Rescue (ISR) program, which is committed to providing the safest and most effective survival swimming lessons available through one-on-one customized instruction.
Angela was driven to make a career change from physical therapy to survival swim instruction and pursue ISR training when she became a grandmother or "Yaya" to those that know her best. She recognized that the swim lesson offerings were sparse or rudimentary when looking to enroll her grandson. Additionally, she has always been passionate about children's water safety and ensuring no parent ever suffers a loss due to an avoidable circumstance. Her husband's ten-year career in child pool safety fencing exposed her to a number of devastating toddler tragedies, and she hopes to help combat this ongoing issue through swim instruction.
With over 45 years of research and development, the ISR method employs an integrated approach, founded on principles from physical therapy, developmental training, and sensory recognition. Given her background, Angela found the ISR curriculum to be the most robust and safe way to teach kids how to problem-solve in the water; save themselves if ever in need; and of course, feel comfortable at the pool, beach, lake, and more.
A lifelong water enthusiast herself, Angela is also a certified rescue diver and divemaster and is currently seeking her physical therapy aquatic certification. She and her husband raised their children Morgun, Madison, and Garrett on the water, where they took part in water sports, boating, and diving as a family. Through swim instruction, she hopes to educate and empower families to make safe and lasting memories in the water with their children and grandchildren, just like she has been able to do.
Angela knows that every child's experience with water is different – through the ISR method, she hopes to help all her swim students become the best "aquatic problem solvers" they can be. If you're interested in enrolling in infant survival swim lessons, contact Angela today!
ISR vs. Other Swim Programs
An important distinction between ISR and other programs is our emphasis on:
Safety before, during and after lessons: Prior to beginning lessons, your child's unique medical history is reviewed by a team of medical professionals to identify any potential health issues that may affect your child's lessons and safety.
During lessons: ISR's protocols have allowed for more than 7 million lessons to be safely delivered by Certified ISR Instructors.
After lessons: Protocols are in place to ensure proper recuperation and observation of the child for any responses to in-water time.
Parent education: Your child is not the only one learning during lessons. ISR's program includes comprehensive parent education on aquatic safety and drowning prevention.